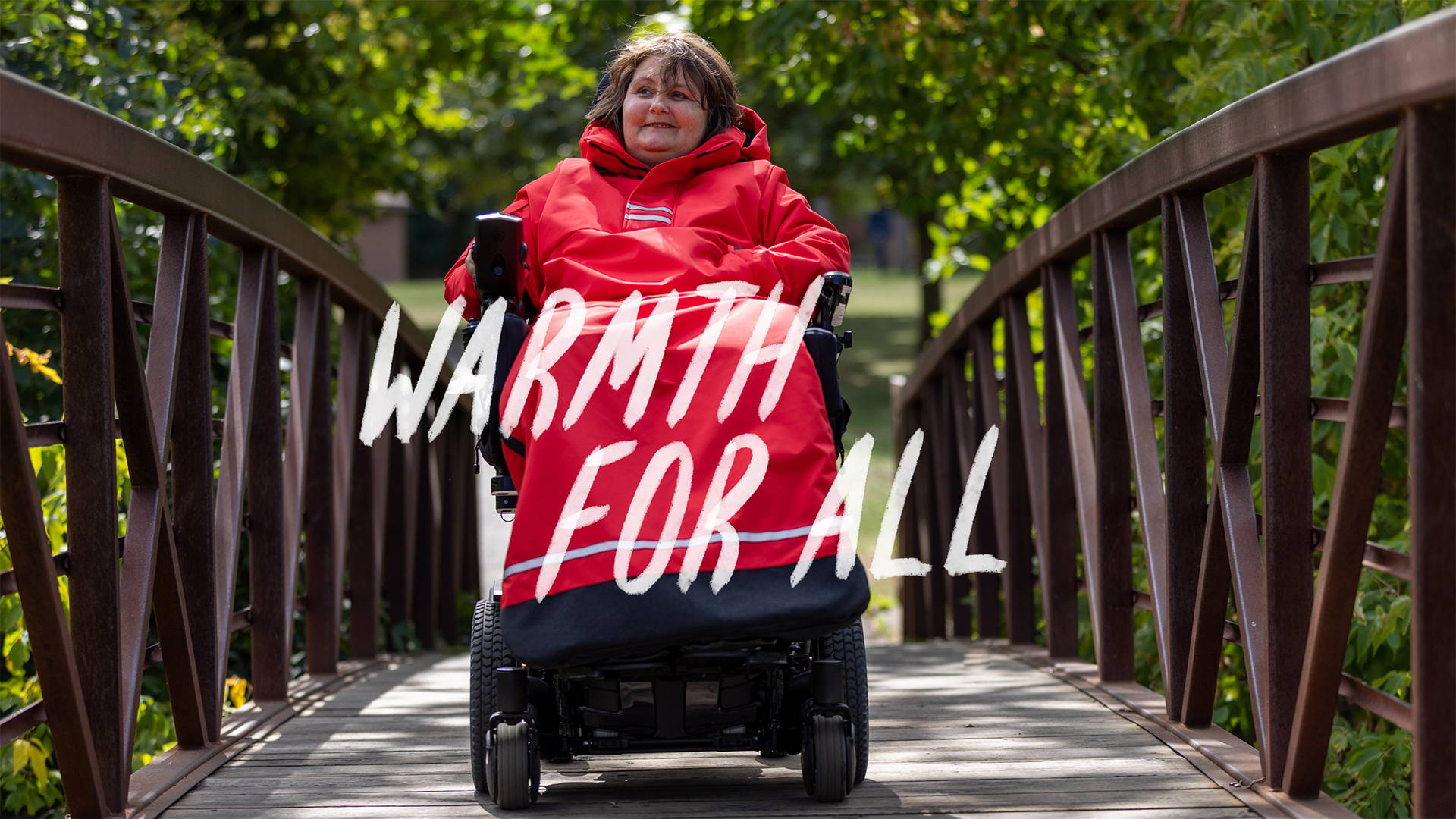 Introducing the Crawford Parka
We partnered with our friends at Koolway Sports to create a new adaptive parka, specially designed for people who use wheelchairs.
In learning about the challenges that individuals in wheelchairs face in finding high quality, weather appropriate and stylish outerwear, we were inspired. Focusing on fit and adjustable features for maximum personalization and coziness, the Crawford Parka delivers the incredible warmth, sustainability and lasting quality that Wuxly is known for, in a fully customizable design, adaptable to each client's specific needs.
Made with recycled polyester from post-consumer plastic bottles and animal free insulation, each Crawford Parka is made in Canada for temperatures as low as –25C.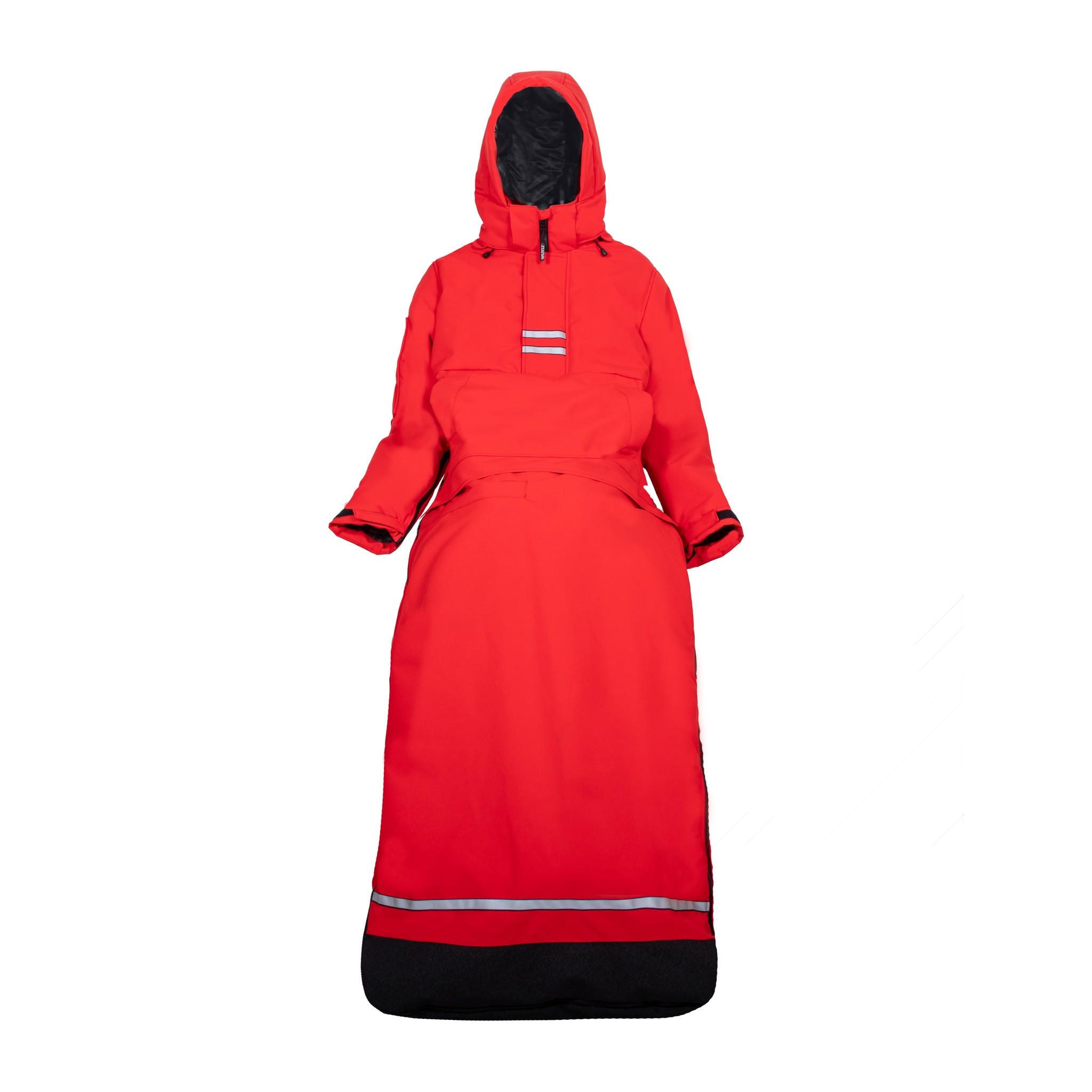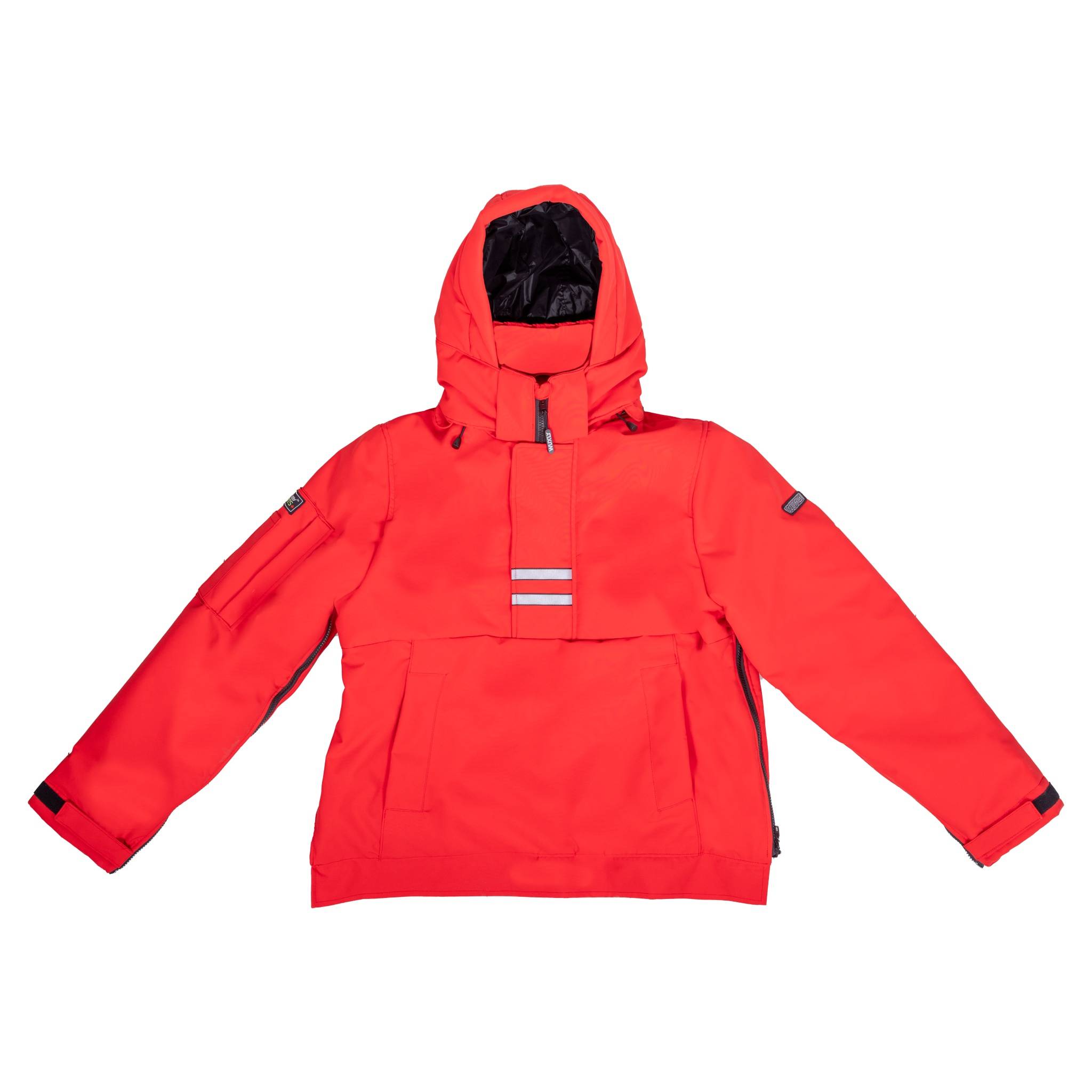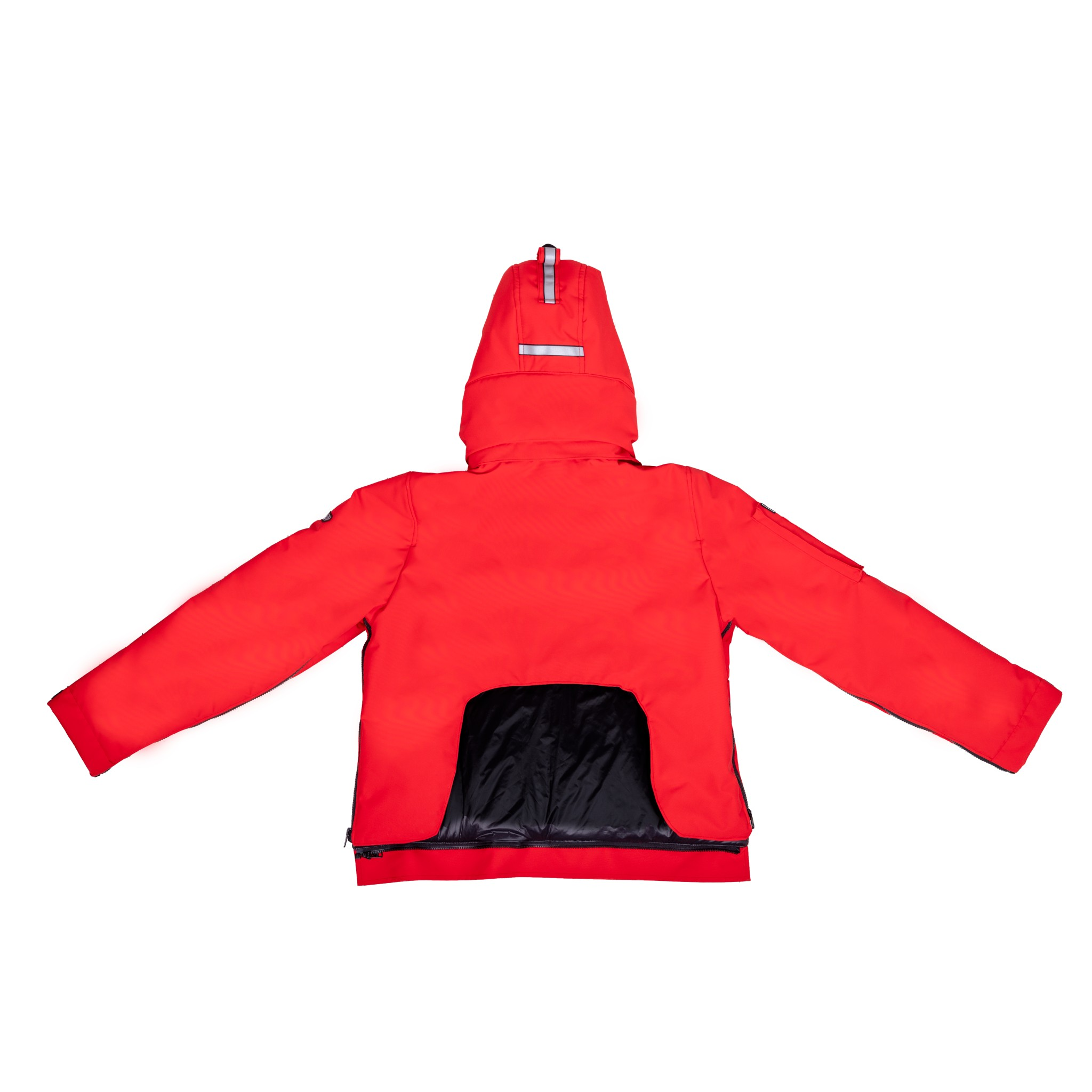 The Crawford Adaptive Parka
Wuxly's signature waterproof shell fabric made from recycled plastic bottles

Recycled nylon lining made from fishing nets

Animal-free insulation

Half-back (option) eliminates excess fabric in the back of the coat for those with custom molded wheelchair backs

Full sleeve zippers from the cuff to the bottom of the side seams

Front Kangaroo Pocket, smartphone pocket on the blanket and sleeve pocket

G / J tube openings inside Kangaroo pocket (optional)
Shoulder Opening for safety harness (optional)

Plaket over zippers to block wind and cold

Insulated, two-way adjustable, removable hood

Reflective tape on front pocket, hood and front blanket bottom

Cuff sleeve with adjustable velcro

Adjustable blanket for a snug and cozy fit

Non-slip PVC grip on the bottom of front blanket, gusset and blanket back, offering grip and non-skid in both wet and dry conditions

Non-slip grip is waterproof, fire retardant and cold crack tested to -40F

Machine washable


INCREDIBLY WARM -15C (5F) to -25C (-13F)
Starting at $1,235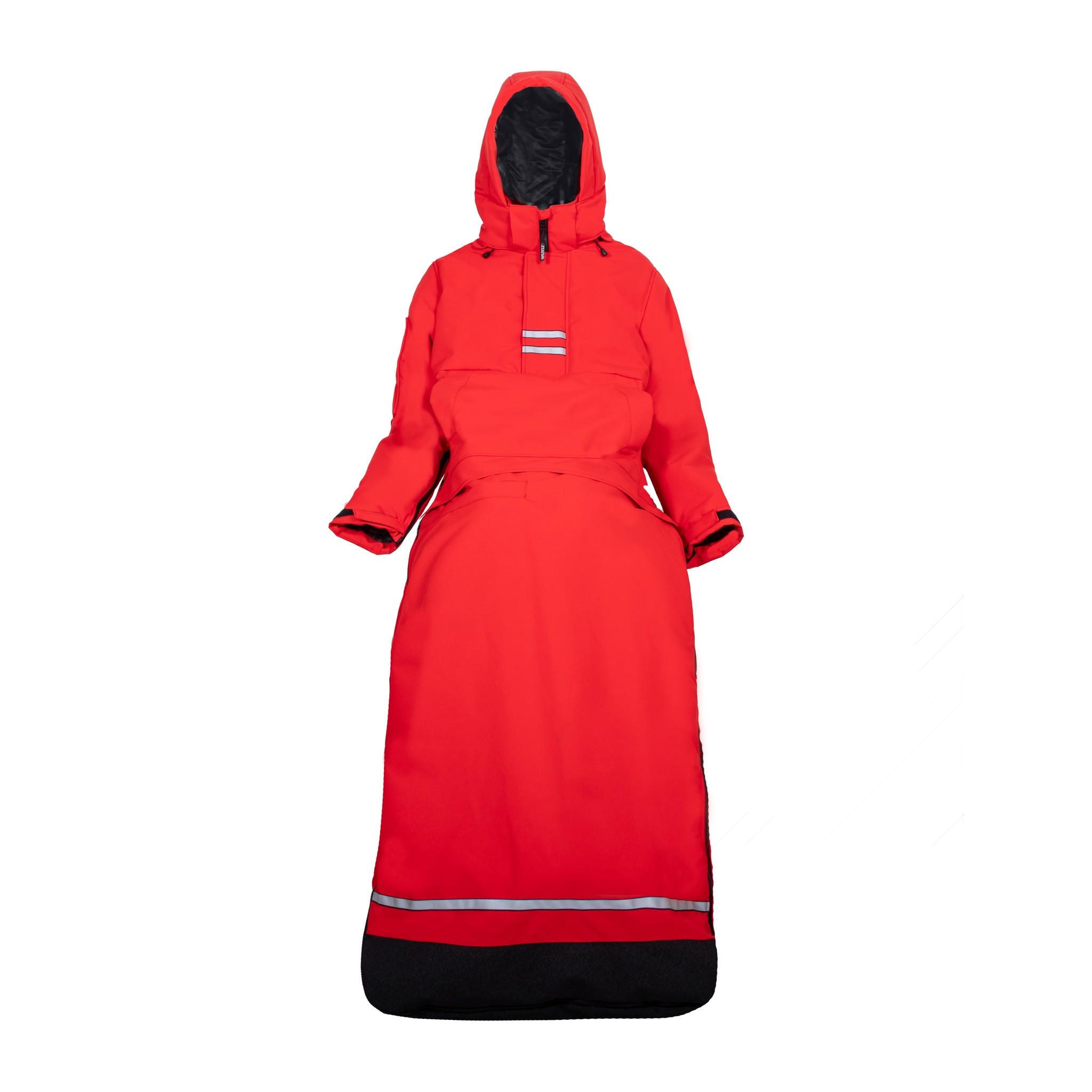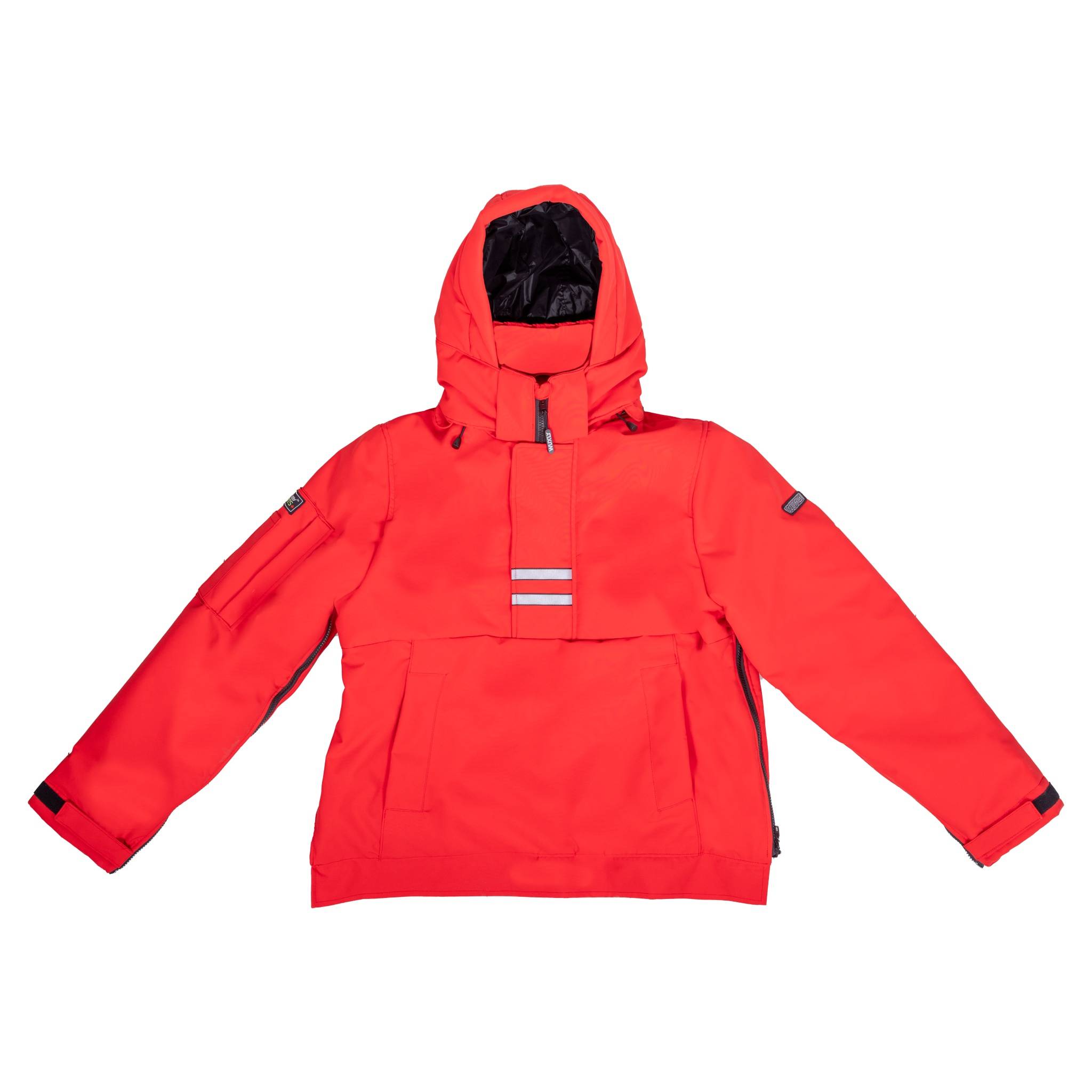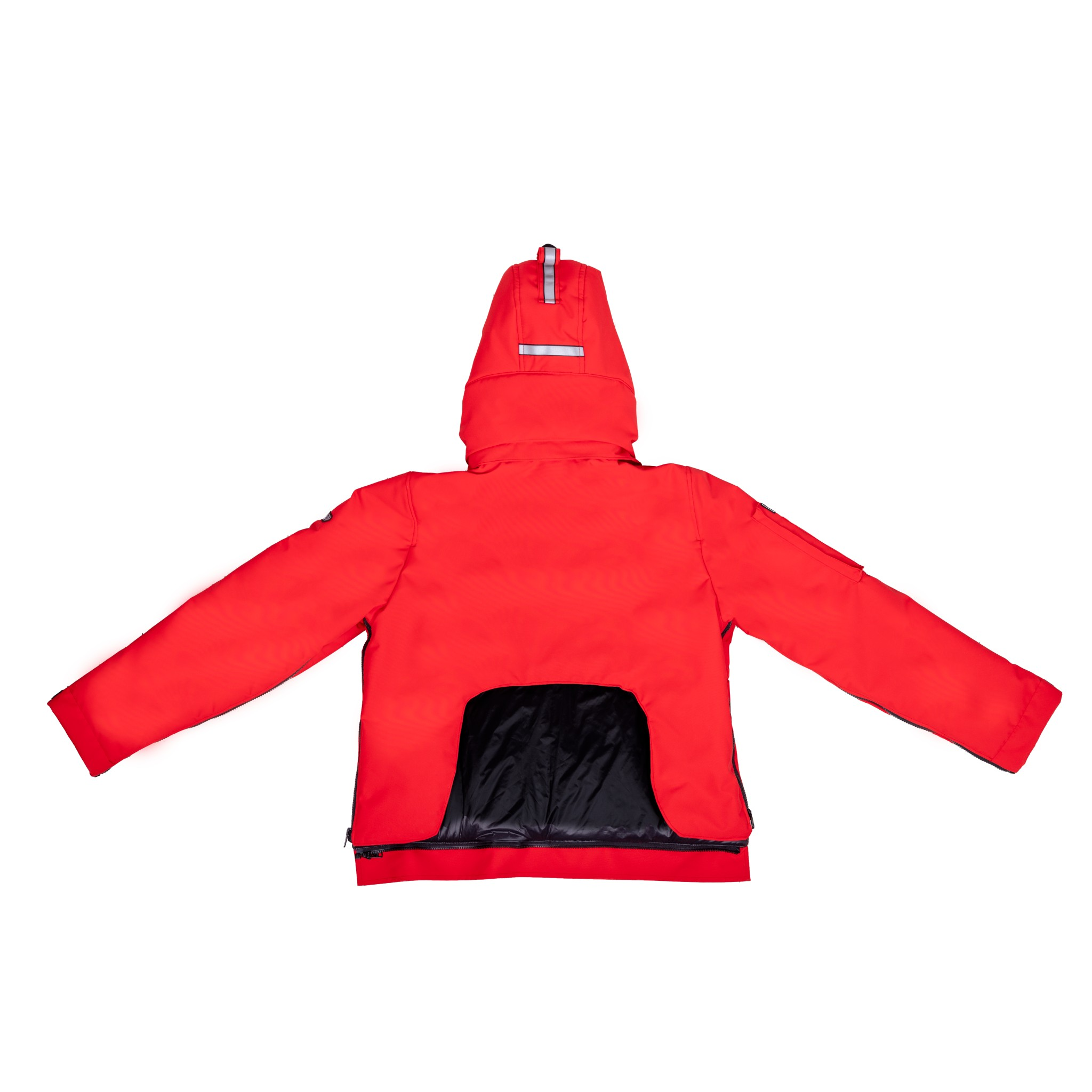 Each Crawford parka is made to measure and designed to suit your specific needs. Use the contact form below to get started.
Step 1: Fill out the form below with your contact info. Add any specific requirements needed in the message field.
Step 2: A member of our team will reach out to set up a video call to confirm your measurements and required features.
Step 3: Following the call you will receive a quote for the exact cost of your custom Crawford
Step 4: Place your order.
Please allow 4 - 6 weeks for production and delivery.
"Inclusivity is something we wear on our sleeve at Wuxly and our collaboration with Koolway enhances our inclusive abilities by servicing the wheelchair community. The Wuxly x Koolway Parka is made with every necessary feature in mind and goes beyond to ensure an awesome dressing experience."
James Yurichuk, Founder of Wuxly
Koolway Sports designs and manufactures outerwear for people with disabilities, enabling them to achieve their maximum level of independence in all aspects of life.
Koolway Sports designs and manufactures clothing that is comfortable and warm, for people of all ages, who have mobility issues and a solution for dressing challenges. Koolway garments enable people to achieve a greater degree of independence and an increased sense of self-esteem in their daily life.
Koolway is a Canadian Company with manufacturing operations in Whitby (Durham Region) and the Toronto area.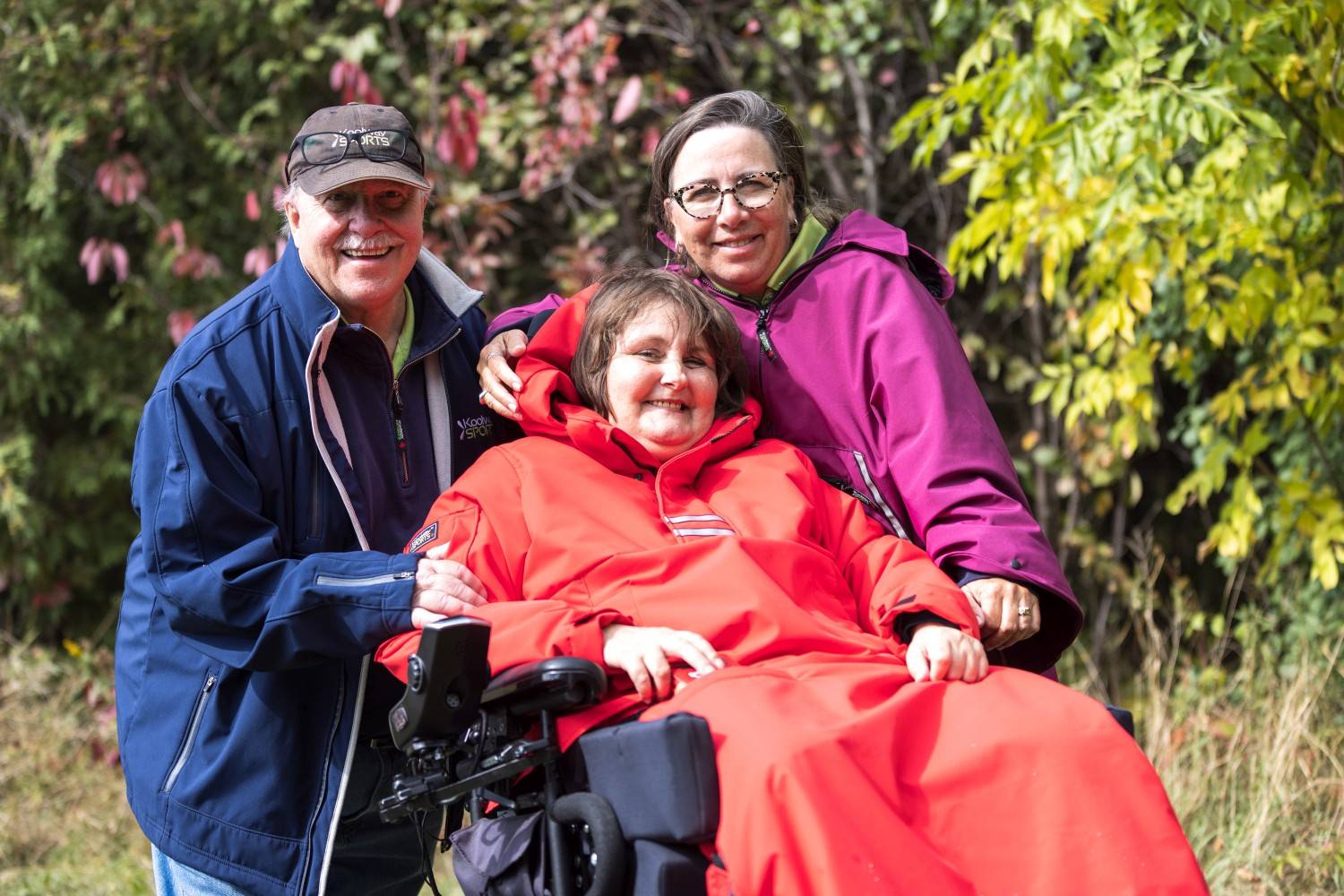 John Cook (left) and Jennifer Gallienne (right) from Koolway Sports with our model Jackie (centre).
Individuals confined to wheelchairs are often challenged in finding weather-appropriate clothing that also addresses their special needs. Their choices are typically limited in style and of inferior quality. Koolway was created with the mission to make fashionable, comfortable and weather-appropriate outerwear that will save time and effort for customers and caregivers who need a stress-free experience in dressing. Koolway Sports products provide comfort, warmth, accessibility and most importantly, self-esteem.